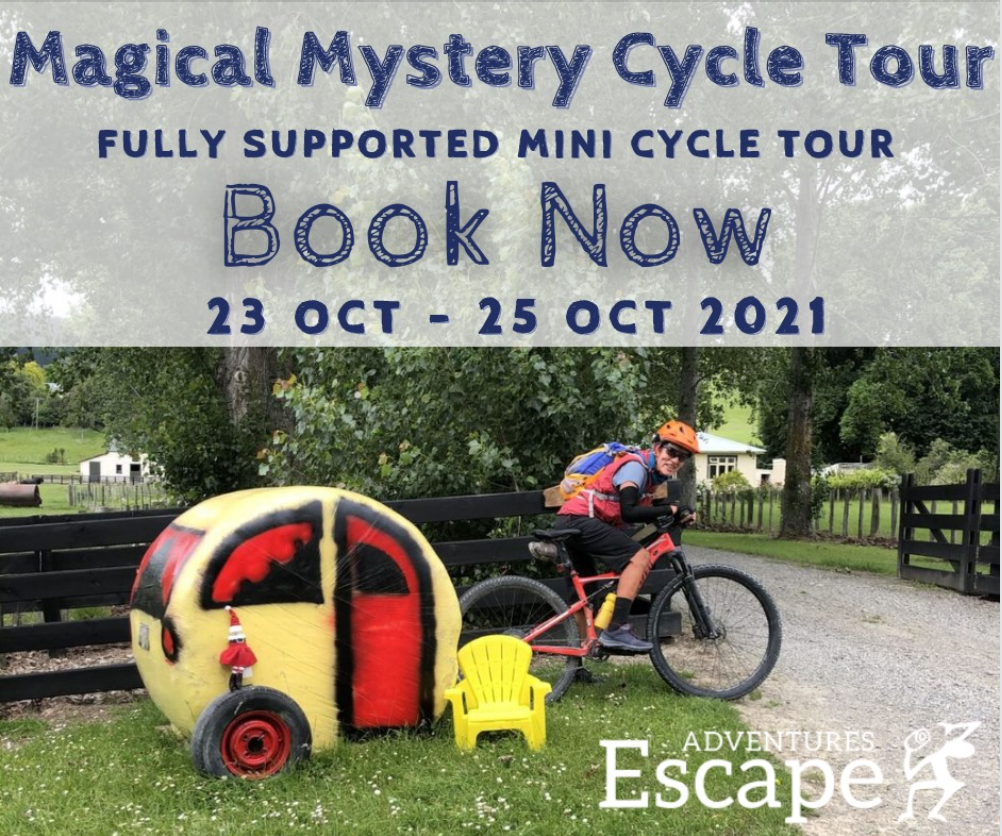 Our wonderful friends at Escape Adventures have set themselves a challenge!  To come up with an annual 3 day Magical Mystery Cycle Tour that will take you to some awesome, scenic, hard to get to and at times inaccessible parts of our amazing country.  The details of the tour will be a mystery!  The route, the accommodation, the meals, the entertainment…. in fact it will all remain a mystery until is unfolds beneath your wheels.
The weekend will be full of surprises and loads of Escape Adventures 'quirk' so bring along your sense of adventure, sense of humour and most fun party outfit. All you have to do is book, practice riding your bike a bit and show up… and trust us (a little)…  Lets go!! 
Click here for more info and bookings.